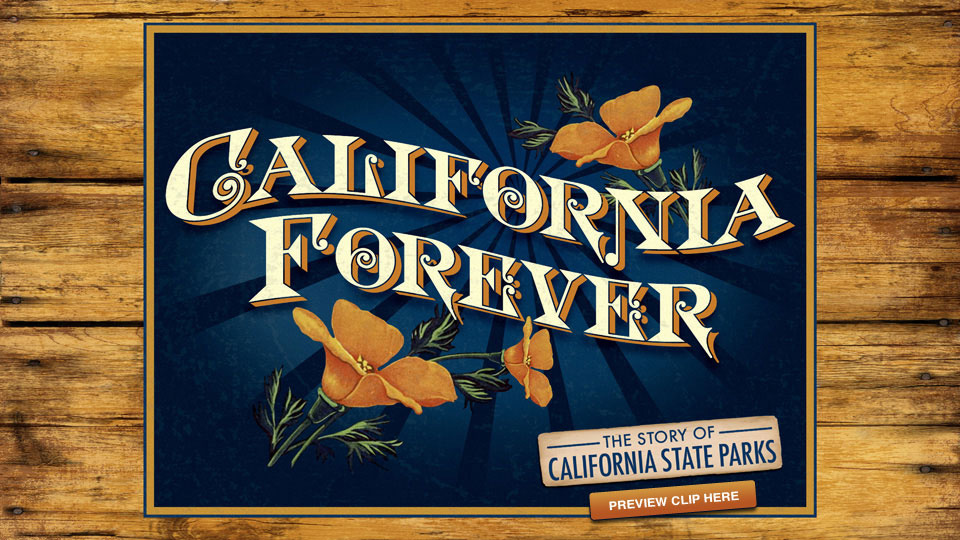 Angel Island Conservancy  and California Film Institute are teaming up to present the Marin County premiere of California Forever, a television special that airs this fall on PBS through KQED. The September 9th screening will be a "feature-length" (75 minute) version of Episode One, The History of California State Parks.
California Forever: The History of California State Parks highlights the discovery and creation of California's state parks system and celebrates the individuals and groups whose passion and commitment helped preserve and protect them for future generations. It takes viewers on a scenic, cultural and historical tour of California's state parks highlighting the people, key events and locales that made California history.  A portion of the proceeds will support Angel Island Conservancy's work on behalf of Angel Island State Park!
Date: September 9, 2012
Location: Smith Rafael Film Center
Time: 7:00pm General admission: $12, California Film Institute members: $9
(Seats are limited – advance ticket purchases highly recommended)
For additional information contact Jacquie Klose or (415) 435-3972
To purchase tickets visit the California Film Institute's site.
Scenes from "California Forever"